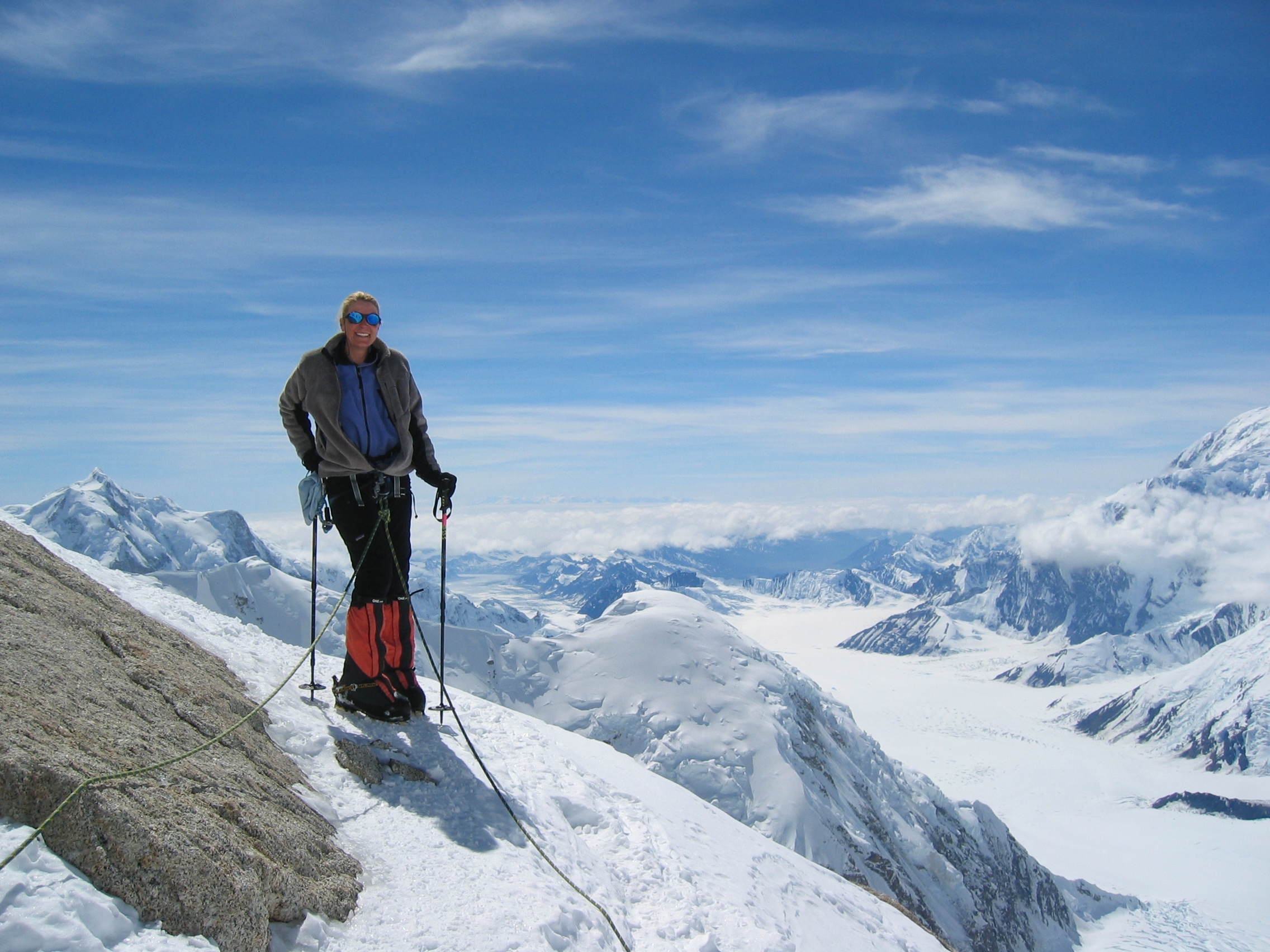 First person with MS to summit
Denali
Elevation: 20,310 feet
Wendy Booker is a life-long adventurer, author, speaker and advocate within the global MS community. Wendy has 16 years of experience in patient advocacy, community engagement, marketing communications, media, events and public affairs in the biotechnology/pharmaceutical sector. Over the years she has anchored a wide variety of patient relations campaigns, corporate events, community engagement initiatives, training sessions, media campaigns, fundraisers and public relations functions. Her unique skill set incorporates company mission and philosophies with varied global experiences and challenges, while leveraging connections to patient communities, non-profits and healthcare industry partners.
■ Patient Advocacy
■ Community Building & Engagement
■ Sales & Field Advocate Training Services
■ Program/Campaign Ideation
■ Patient/Physician Education
■ Media Relations & Media Training
■ Lobbying and Advocacy
■ Inspirational Leadership & Mentoring
■ Motivational Speaking
■ Marketing & Communications Advisory Support
MOUNTAINS
May, 2009 & 2010: Attempted Mt. Everest (Asia), 29,035 feet
November, 2008: Summited Mt. Kosciuszko (Australia), 7,310 feet
January 2008: Summited #5, Mt. Vinson Massif (Antarctica), 16,067 feet
January 2007: Summited Mt. Aconcagua (Argentina), 22,834 feet
July 2006: Summited Mt. Elbrus (Russia), 18,481 feet
June 2005: Summited Mt. Kilimanjaro, (Africa), 19,340 feet
June 2004: Summited Mt. McKinley (Denali, Alaska, USA), 20,320 feet
MARATHONS
Chicago Marathon: 2006
Boston Marathon: 2000, 2001, 2003, 2005, 2006 and 2014
New York Marathon: 2002, 2003, 2011 and 2014
Marine Corps Marathon: 2004
ICE
North Pole: April 23, 2011
South Pole: January 14, 2012
"The mountains are a perfect metaphor for life: goal setting, team building, challenges, doubts and leadership. Every obstacle we face can be related back to the mountains."
Wendy Booker
Wendy recently shared her story on Candy O'Terry's new podcast, "The Story Behind her Success". Listen, subscribe and share on the player below.
Hear Wendy with Candy O'Terry on The Story Behind Her Success podcast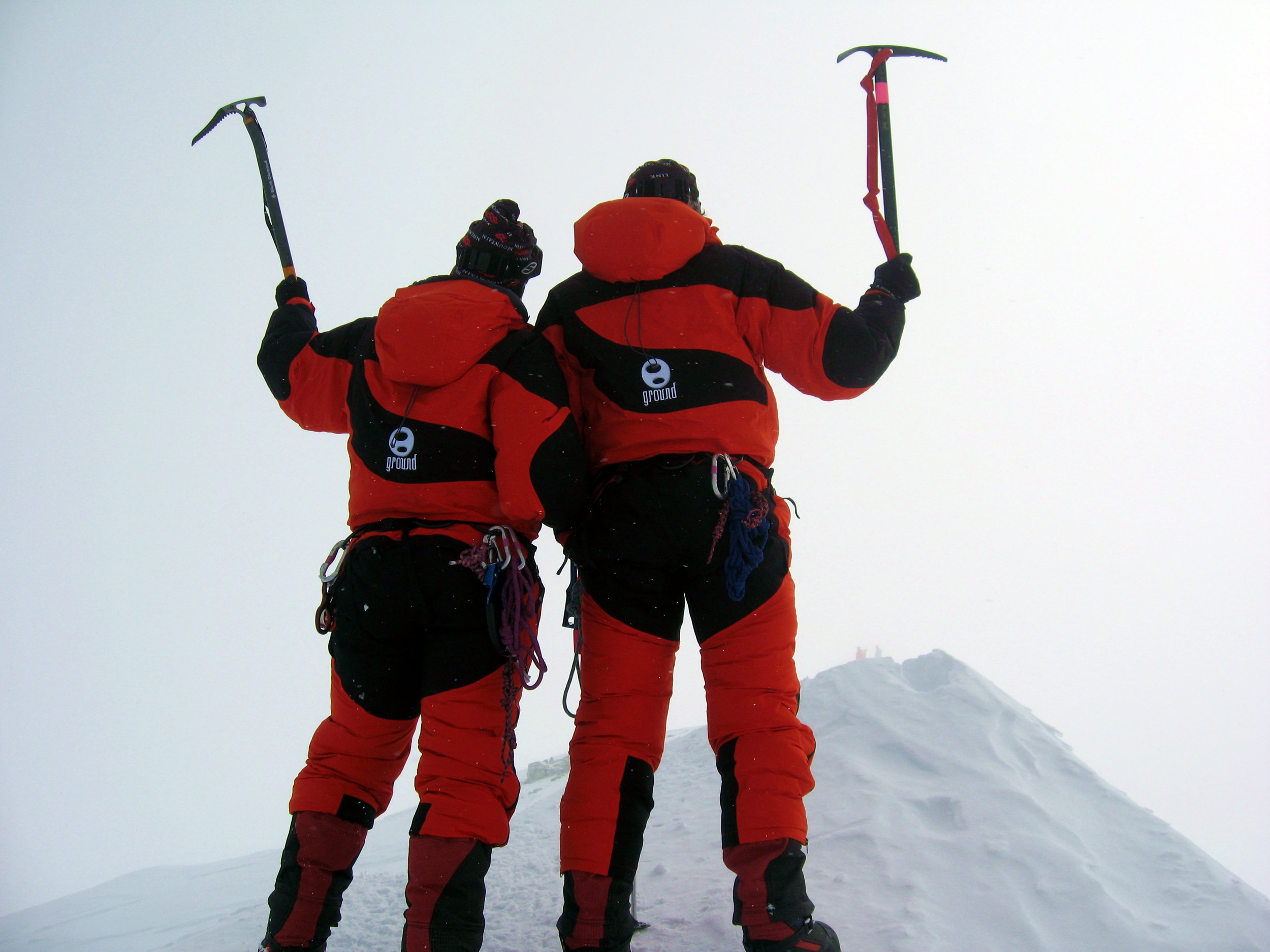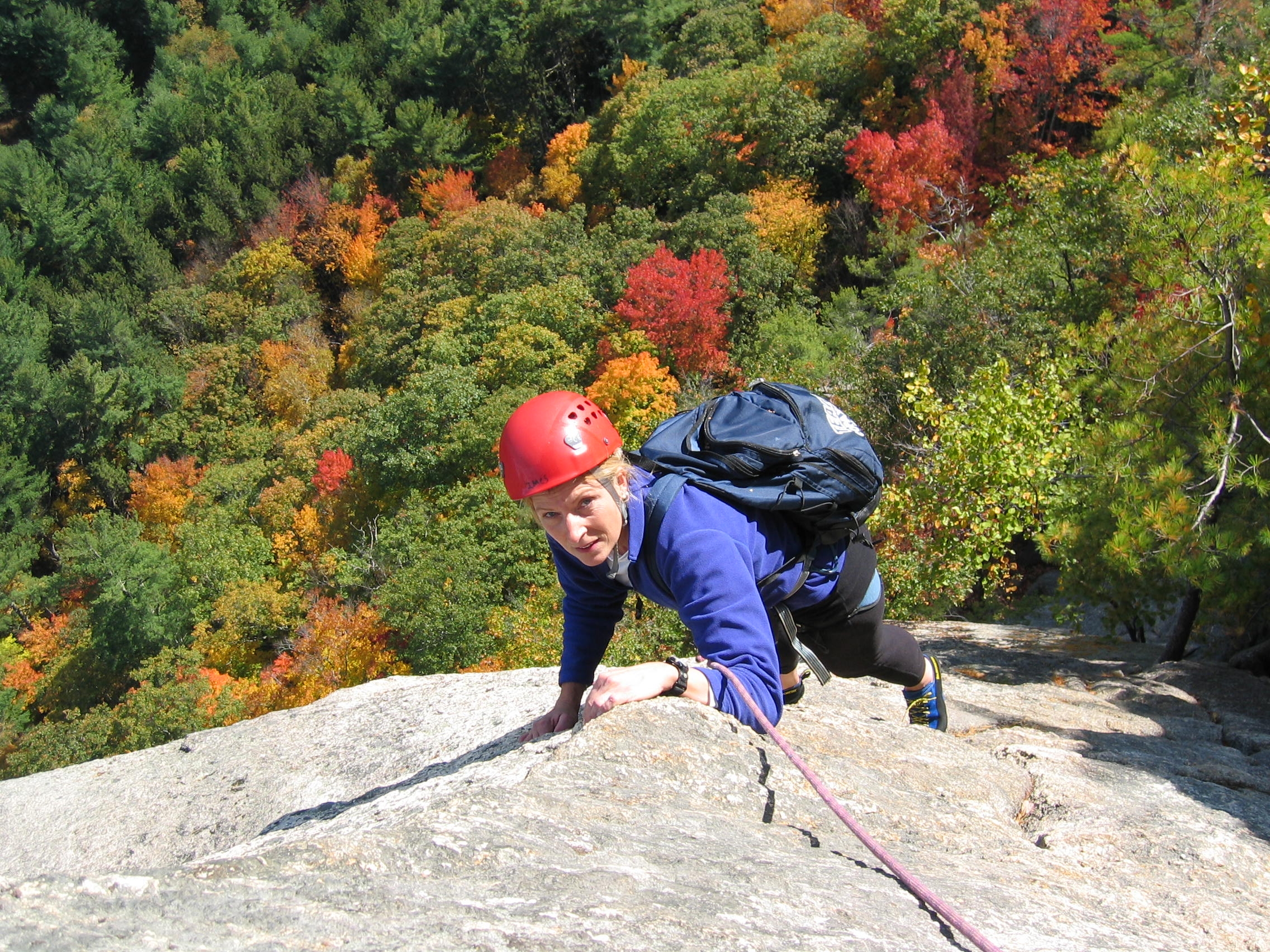 ADVOCACY & ADVOCATE PROGRAM DEVELOPMENT
■ Development assistance for advocacy/education programs
■ Recruiting and screening for new advocates
■ Training and messaging for new advocates
■ Consulting on how to utilize advocates and maximize impact
■ Ongoing support and media training for field advocates
STRATEGY & PLANNING
■ Strategy and planning for internal departments or teams
■ Coordination, facilitation and recruiting for focus groups
■ Support for data collection and analysis
■ Advisory support for key company leaders
■ Advocacy for the patient perspective
"My mission is always to educate, motivate and challenge anyone facing an obstacle in life to push through and climb on – the view from the top is breath-taking!"
Wendy Booker
SPEAKING & PERSONAL APPEARANCES
■ Speaking and education for patient programs
■ Facilitation of patient support groups and forums
■ Keynote addresses and public appearances at high-profile MS, healthcare and internal corporate events
■ Support for sales reps and local community events
COMMUNITY BUILDING & ENGAGEMENT
■ Advisory and strategic support for patient outreach
■ Recruiting and training of supporters and contributors
■ Content generation (articles, interviews, video)
■ Field implementation of company-wide or local initiatives
■ Social media and blogging participation
■ Community moderation, expert contributions and Q&A
CORPORATE SPOKESPERSON
■ Marketing/Public Affairs communication and conversion
■ Engagement with physicians, influencers and resource hubs
■ Lobbying activities and representation
■ Liaison to MS community partners
■ Media appearances, keynotes and press conferences
■ National or local ambassador functions
Back in 1998 when she was diagnosed with MS, Wendy had no way to anticipate the twists and turns that her life would take. The message she shares speaks to her formula that allowed her to become the person she is today.
As Wendy travels the globe, she tells a story of determination, transformation and triumph to audiences large and small. She is available to make presentations, keynote addresses and emcee events. Wendy is using her own journey to carry a message of determination, humor and hope to the world.
Recent audiences include Lexia Learning's Sales Conference, Mt. Sinai Hospital, Kiewit Oil's National Convention, Harvard University, Women on the Move Luncheons around the country, the Silpada National Convention and fundraisers for countless charities and hospitals to name a few.
"Wendy was incredible at last week's luncheon – beyond amazing! I just sang praises on a networking call for officers throughout the Society.
Wendy connected with everyone in the room - and that is not an easy task."
— Yael Friedman
(Director of Development, NMSS)
"WE ARE SO GRATEFUL FOR WENDY'S WORDS OF INSPIRATION AND MOTIVATING ENERGY AT THE NATIONAL CONFERENCE…
SHE REALLY HELPED OUR SILPADA GIRLS DISCOVER THAT A HERO TRULY DOES LIVE IN EACH OF US."
— BONNIE KELLY & TERESA WALSH
(SILPADA DESIGNS, CO-FOUNDERS)
I Get By With a Little Help from my Friends
We can't do it alone. Every great undertaking in life – whether for career, family, or personal achievement – requires teamwork. Wendy Booker will teach your team to value the power of teamwork and leverage connections to accomplish goals. Leadership, healthy collaboration in spite of differences, seeking out expertise through degrees of separation and maintaining a positive attitude are all pillars of this powerful presentation.
THE THREE S'S
Wendy Booker's story is about overcoming obstacles, whatever they may be, through a journey of self-discovery, serendipity and stubbornness. Join her in examining the impact that three little S's have had on her life. Self-discovery: know thyself, find ingenious ways to leverage strengths and the bravery to acknowledge and overcome your challenges. Serendipity: open yourself up to opportunity, destiny, and the random strangers you meet along the way. Stubbornness: sometimes you have to power through or adjust how you measure success to thrive in trying times.
THE OTHER SIDE OF EVEREST
It's easy to get stuck in the past – or to allow one monumental goal to eclipse everything else and define your life. How do you move beyond glory days or unattained goals? How can you avoid conceding defeat by uncovering a new approach to a mission? Learn how Wendy Booker faced down the other side of Everest after two unsuccessful attempts by shifting her focus from altitude alone, and finding a new way to reach the top of the world: the North Pole. Discover that beautiful moment beyond a disappointment when you embrace a new day and a new mission.
Contact Wendy
Whether you are seeking Wendy's consulting services, engaging her to speak at an upcoming event, or just sharing a story... please get in touch.
Home Base
Boston, MA United States